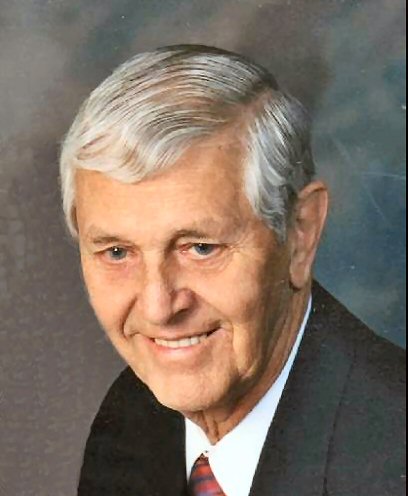 William C. Grondman, Sr. age 84, of Grand Rapids, went to be with his Lord on Sunday, April 19, 2015. Bill was the owner of Green Meadow Mobile Home Park and Southwest Mobile Home Sales for many years.
He was preceded in death by his sister, Martha Watkins, and his daughter-in-law, Janice Grondman.
He will be dearly missed by his wife of 62 years, Margaret;
Bill and Margaret's son, William "Bill" Jr. and Holly Grondman, and their children, Lisa (Gavin) Bergquist, Julie Grondman, Aaron (Shantel) Vander Galien, Audrey (Ben) Habeck, Alyssa (Tony) Price; six great grandchildren;
Bill and Margaret's son, Scott and Deb Grondman, and their children, Brittany (Mike) VanManen, Nathan Grondman.

Also surviving are his brothers-in-law and sisters-in-law, Wayne Watkins, Marge Grotenhuis, Rhetta (Jake) Buffinga, Virginia (Jack) Williams, Joyce Borduin, along with many nieces and nephews.
The funeral service will be held 11:00 a.m. Friday, April 24, at Calvary Church, 777 East Beltline NE. Interment will be in Winchester Cemetery.
Contributions in memory of Bill may be made to Calvary Church Missions or Maranatha Bible Conference.
The family will greet relatives and friends on Tuesday from 6 - 8 p.m. and Wednesday from 2 - 4 and 6 - 8 p.m. at: - See more at: http://obits.mlive.com/obituaries/grandrapids/obituary.aspx?pid=174679271#sthash.ZsYcZEVm.dpuf